Messier 15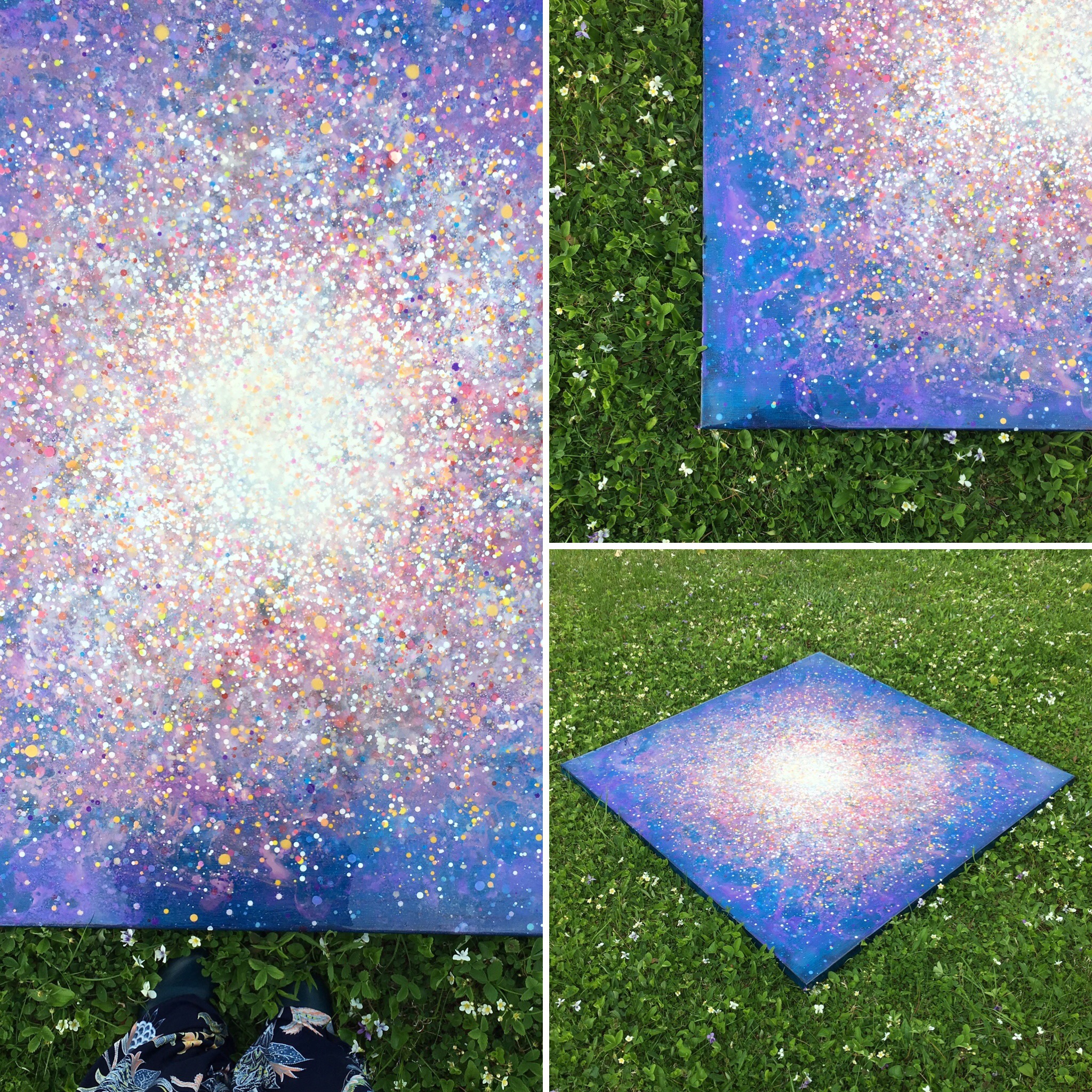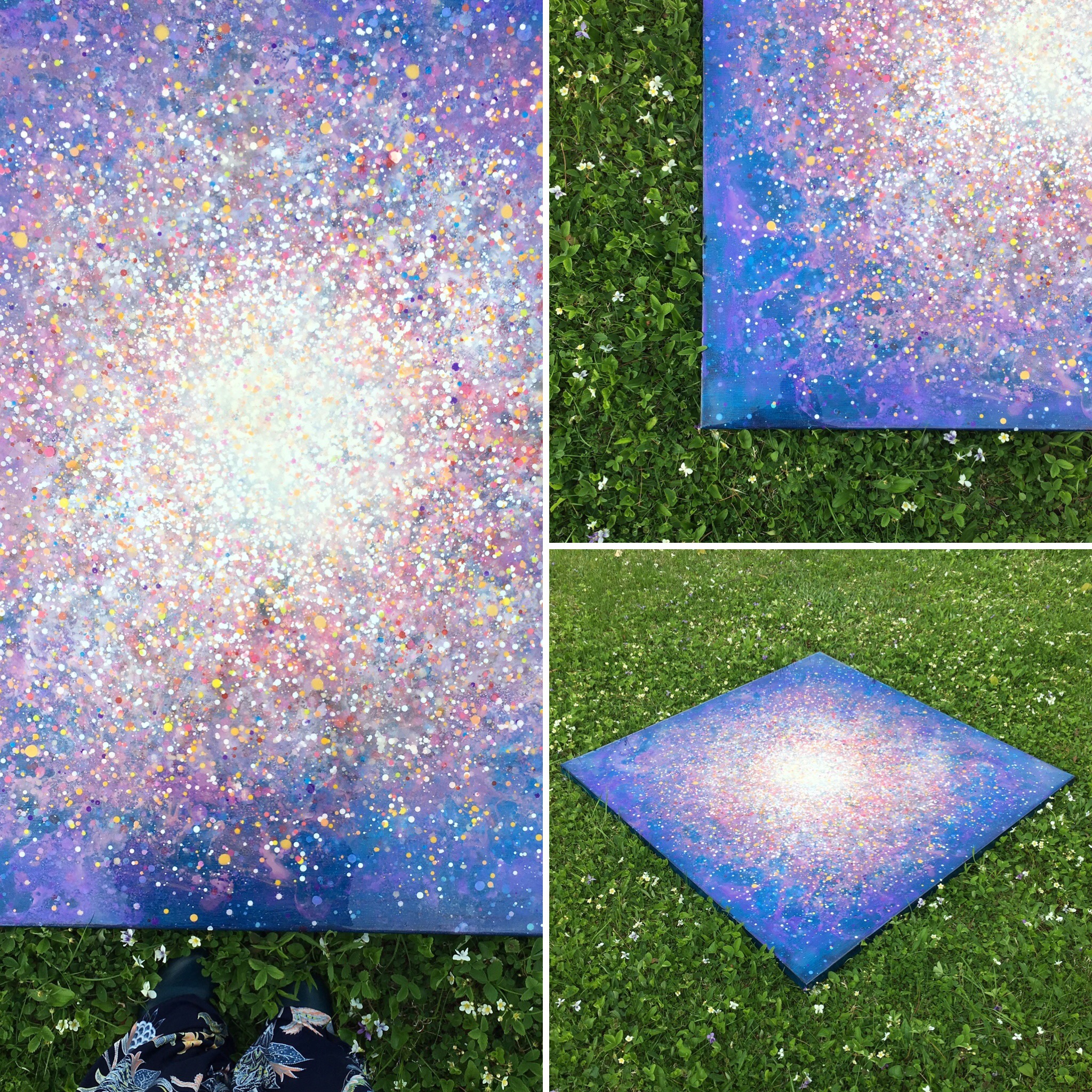 Messier 15
Messier 15, 48"x48", layers of acrylic, resin, iridescent powder pigments, and ink. Layers of iridescent powder pigment in between the resin give this piece a 3-D feel when viewing in person. The powder pigments also give a hologram effect; the colors change depending on which angle you are looking at it. Painted 2" edges. Wired backing and ready to hang.
Completed in 2018 in partnership with the Astronomy Department of Carthage College, where students obtained and supplied data from Kitt Peak Observatory. Using astro-imaging software, I manipulated layers of data, to eventually arrive at my own interpretation, exploring the "human factor" in data representation. I wanted to convey a warmth that we often don't often associate with the mysterious, dark and desolate cosmos. Messier 15 is one of the oldest star clusters in our galaxy, so the warm palette was appropriate.
40x40 Canvas Reproduction Available.